TEETH STRAIGHTENING WITH
INVISALIGN BRACES FROM £2,999
GET THE WHITER, STRAIGHTER SMILE THAT YOU'VE ALWAYS WANTED TODAY
Welcome to Parrock Dental & Implant Centres
in Gravesend & Northfleet, Kent
Award-Winning Dental Team in Kent
Parrock Dental is a group of general, dental implant and cosmetic dental practices based in Kent, offering outstanding dental solutions from its two locations in Gravesend and Northfleet Dartford.
Our award winning team, led by Dr. Rik Trivedi, has been specially selected to offer the broadest possible range of dental and aesthetic treatments. Each of our premises has been designed to the highest standards and populated with state of the art dental technology, helping us to meet and excel every required category from the Care Quality Commission (CQC).
Our aim is to help our patients create and maintain beautiful smiles that not only look amazing, but also afford maximum health benefits to the individual. We tailor each treatment to your needs and pride ourselves on our unparalleled level of service.
Whether you're interested in getting a 'smile makeover' or simply want to make sure your teeth are as healthy as can be, we can help.
Start
your

journey – Book Your Consultation

48 business hours notice is required for cancellations and appointment changes.
Embarrassed by missing or broken teeth?
Whether you're missing a single tooth or many teeth, we can help you smile again with dental implants.
New Patients Always Welcome
Here at Parrock Dental, we are always delighted to welcome new clients to our clinic without a referral. We look forward to being your dental provider in Kent.
Gravesend's Award Winning Dental Team
We have the highest Google ratings for a dentist in Gravesend, Kent. Both of our dental implant centres offer the highest standards in dentistry, from a team with unrivalled expertise and diversity, to meet the individual needs of our patients.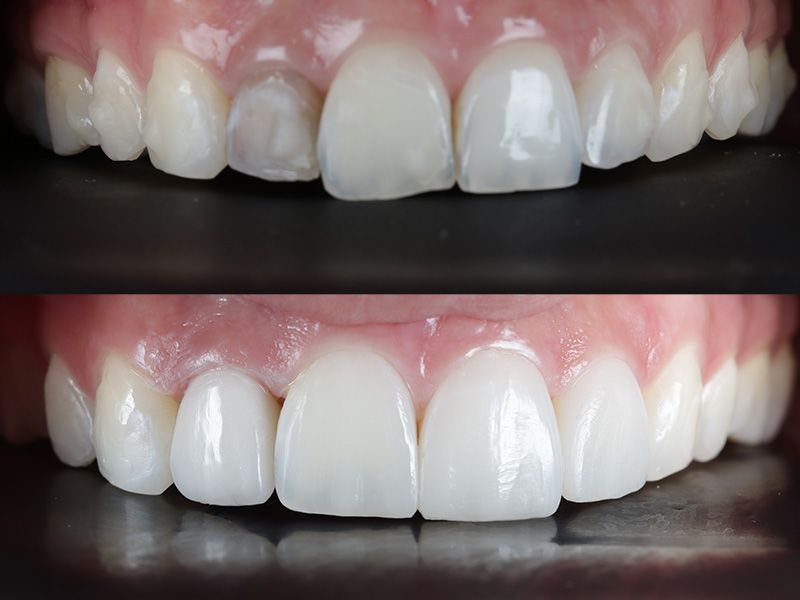 Would you like to update your smile with stunning looking teeth?
Composite bonding from £18 per month
Our dental practice's are committed to keeping our patients' teeth healthy, strong and looking good. If you are unsure which treatment is the right one for you and your smile, then please book a free consultation with our TCO. Get in touch today to find out more.
Teeth Straightening - Braces
We offer a wide range of adult orthodontic treatments to our clients in Kent to help them achieve the smile of their dreams.
Follow us on Instagram
This error message is only visible to WordPress admins
There has been a problem with your Instagram Feed.
Our Dental & Implant Centres
Experience the difference at our Parrock Dental Implant Centres; with a team of award winning dentists, excellent dental care is at your fingertips. Enquire at one of our dental practices in Kent.
Gravesend Dentist
01474 537191
189 – 191 Parrock Street
Gravesend
Kent
DA12 1EN
Our Gravesend Dental Practice is located in the heart of Gravesend; it's a 5 minute walk away from both the main High Street, and Gravesend train station.
Northfleet Dentist
01474 355132
69 Perry Street
Northfleet
Kent
DA11 8RD
Our Northfleet Dental Practice offers the same outstanding facilities and expert staff as our Gravesend practice, and approximately a 5 minute drive from either Northfleet or Gravesend train station.
I had an appointment with Taseen today and was absolutely dreading having a broken tooth out.This man is absolutely amazing. So friendly and so very gentle. He was so gentle taking it out and took his time to not cause me any discomfort. It was

...

out and I did nt even know it. Just a wonderful dentist I can't praise him Enough.His assistant was very good and was talking to me.Heaven sent Taseen. Thank you so much for your kindness and gentleness. God bless you.In fact I m divorcing my husband and marrying him 💖Was nt Tim it was Taseen .

read more
I found the Parrock Dental centre via a Google search from my wife. I had an issue from a previous dental surgery which caused my crown at the front of my teeth to repeatedly fall out. This caused me huge anxiety, fortunately for me my wife found Dr

...

Rik and Parrock Dental Surgery, I contacted them to have an initial consultation and see how best to rectify the problem. From my first consultation with Dr Rik he took me through the process of understanding the underlying issue and what my options were. He and the team are extremely knowledgeable and put my mind at easy. What stood out for me was unlike other clinics it was not about selling me a treatment or consultation, it was about empowering me with the knowledge and understanding of the issue and how they would solve my problem. Dr Rik suggested I have a think before I proceed a lot of other clinics always kept the financial aspects as the topic of conversations. Dr Rik and the team since starting my Invisalign and implant treatment have gone above and beyond for me always accommodated my needs and always at hand to answer questions and putting my mind at easy. The clinic has exceptional facilities and is maintained to a extremely high standard. I'm on course for some brilliant results my confidence in my smile is high and the treatment has been the best choice I have made. I would not hesitate to recommend Parrock Dental Centre for your dental needs.Kind regardsSanderson

read more
Great service from everyone that works at Parrock Dental. I have had invisalign which has really changed my smile for the better. I am also having composite bonding treatment and have been really supported by the staff through my teeth journey.

...

Thank you. I would highly recommend Parrock!

read more
Undergoing Invisalign treatment at Parrock Street Dental has been a transformative journey for my bite and appearance. Thanks to Rick and the dedicated dental team, my smile has evolved into a beautiful feature. Despite the ongoing nature of the

...

treatment, the results achieved so far are truly remarkable. The professionalism and expertise displayed by Rick and the team have instilled confidence in the process, making each step of the journey enjoyable. I am genuinely grateful for the positive impact this experience has had on my teeth, and I eagerly anticipate the continued enhancement of my smile under their care.Funke

read more
I have been coming here for few years now and the service is spot on.friendly staff always smiling and welcoming 🙂Had an issue with my denture (broke) Lauren has been a star throughout the process making sure everything is perfect for the

...

mould/testing/fitting etc made me feel so at ease with it all and can't thank her enough and the team.!Keep up the good work peoples 🙂💯 happy

read more
went there for to get my tooth removed today, i had Auriela and Oshadhi and they were amazing 💗 they're very kind and since i'm not really a social person they made me feel comfortable. love you !! 😘
I don't normally write reviews, but I am so pleased with my implants I thought I would on this occasion. Dr. Rik Trevidi embodies the essence of a reassuring and kind dentist. From the outset, his welcoming demeanor instantly puts you at ease. I was

...

so nervous and embarrassed at how bad my teeth were and felt nothing could be done for me.Throughout the examination, Dr. Rik's tone was reassuring and he was able offer me different options. At no point did I feel under any pressure and all the team were so kind and supportive.Dr. Rick and his team take the time to listen, addressing any concerns with empathy and clarity. This personalized attention fosters a sense of trust and confidence in his care.I had a full set of implants done in a day and the difference it has made is beyond words. I can now smile on photos without covering my mouth and feel so much happier.I felt really cared for both before, during and after the treatment and would strongly recommend Dr Rik and his team, thank you x

read more
I had my first consultation with Dr Rik in Jan 22, I had free scans and X-rays then we discussed the deterioration of my teeth and came up with a plan to do an "all-on-four" for my bottom teeth and some veneer work on the uppers. To be honest it did

...

seem a lot of money and I did think about going on holiday and getting the work done in Turkey, then I left it a while, well about a year to be honest. I had talked to a couple of friends who had done the "Turkey Teeth" experience and told me about the problems they had experienced with having to pay for multiple returns to have adjustments and that settled it for me I was getting the work done down the road in Gravesend. In Feb 23 I was given more free scans but these showed serious deterioration in just a year. Rik explained that, if I wanted, we could go ahead with the original plan but the scans showed that my heavily damaged upper teeth would probably need extraction in a few years which would cause problems with new lower teeth and that to do it separately I would end up paying twice and he suggested that I think about doing all the work in one hit and saving a shedload of money by doing so. I had a think about it and quickly realised it was the way to go and a week later (10/02/23) I had my temporary "recovery" teeth (bridges) in. It was an amazing difference even though they were only my temporary teeth, everyone kept saying how good they looked. I have been back for several follow-up check ups and fittings and now have my final teeth/bridges in and I am well happy.I want to thank Rik and all of the team for their friendly professionalism and I look forward to seeing you all soon for my next dental hygiene appointment.

read more
After hating my smile for years I finally plucked up the courage to arrange a consultation at Patrick Dental Centre.I was quite nervous and wasn't sure what to expect but as soon as I started speaking to Lauren she immediately put me at ease and

...

gave me time to tell her what I would like to achieve as far ad the end result would be.After going through a dental plan with me I decided to go ahead with the work.Lauren always took her time to calmly explain everything she was going to do at each appointment.I chose not to have "major" work as I still wanted to look like me and Lauren came up with a couple of ideas which were perfect for me.I am so happy I was lucky enough to have my treatment carried out by Lauren and I am super happy with the results.I can't thank Lauren enough.If you are thinking about improving your smile I would highly recommend making an appointment here.All the receptionist ate so lovely and helpful too!

read more
Anytime I have an appointment with Blanche, I always feel rest assured that she will take good care of me, she always ensures any concerns I have are put to rest. Her attention to detail is impeccable👌🏾and I always leave satisfied

...

with any work done.

read more
I am so, so pleased with the service offered for Invisalign at Parrock Dental. They answered all my queries and concerns and made me feel at ease. The results have been life changing for me and I can now smile with confidence. The only thing that I

...

regret is not starting my treatment sooner.

read more
I rang yesterday to book a consultation. I am a very nervous patient and I found even the phone call difficult. The man I spoke to who I think said his name was Jo could not have been lovelier! He was patient, reassuring and provided me with enough

...

information and support for me to book the appointment. Today I have contacted the surgery to confirm and pay for the appointment and the lady I spoke to was lovely and Jo had told her I would be ringing. This is clearly a practice that before I have even been seen by them go above and beyond. Usually people don't have the time to talk or discuss anything so I was very surprised! When I got upset during the call due to nerves Jo waited patiently for me to be able to continue. This is outstanding customer service. Thank you to all I have already spoken to and although I am not looking forward to my appointment I already feel somewhat reassured.

read more
I am currently in the process of Invisalign treatment with parrock street dental. Although taking longer than expected for my teeth to move (no fault of theirs I have stubborn teeth) I am really happy with the customer service I receive from all the

...

team, the nurses are extremely friendly and the business is run really well. My treatment is going really well and really excited to have my bonding done for my end result.

read more
I started my invisalign treatment with this dentist and was initially nervous to get started. However, I felt welcomed and at ease as soon as I stepped foot within the practise. Staff are friendly, kind, patient and always available to answer

...

questions when needed. I would recommend this practise to anyone who want's 5 star treatment and great results.

read more
I had gum disease that meant I needed some extractions and false teeth, or individual implants; and would have required further work in the future. I opted for a full bridge replacement of my top teeth - although quite expensive, I'm glad I had it

...

done. The whole process was painless and apart from some bruising for about a week after the surgery, I can now happily smile without toothless gaps. The final outcome is a totally natural look (and colour). Many thanks to Rik and the team who did a fantastic job.

read more
HiI would just like to leave a review for all those of you that are looking to get Implants and are worried about the treatment you get at Parrock Dental Implants. I can say from my own experience, that I was looked after extremely well by all the

...

staff and by Rick who done my implants, a really nice guy. He talked me through the treatment that I would receive. Which put my mind at rest. Total professional in the work he does. I had full mouth implants 6 upper and 4 lower jaw. I had 8 extractions and my temporary teeth put in, in a day while my gum were healing.I now have my permanent implants in and I couldn't be more happier with my new smile 😁.So if you're thinking about having implants fitted you won't be in any better hands then Parrock Dental ImplantsAnd take them up with their offer of the monthly insurance plan for peace of mind 👍Keith Purdy-Valentine

read more
Staff are so kind and helpful Mr Huzaifa was very gentle the treatment was uncomfortable which can't be helped but was pain free he checked through out treatment that I was ok would highly recommend this dentist
I came to Parrock dental as an extremely nervous patient .I needed a dental implant on a front tooth and saw Rik. The had sedation that I would highly recommend to anyone that is nervous to make you relax. The service at Parrock Dental is second to

...

none. All the staff are friendly and helpful.

read more
Since starting my invisalign journey, I get so many compliments on my smile. Have been asked all along if I'm happy with how my teeth are looking and have continued treatment until I am perfectly happy with how they are. Staff are very friendly and

...

explain everything all the way through. The teeth whitening has made a big difference and I would definitely recommend Parrock Dental.

read more
I recently completed my Invisalign journey at Parrock Dental. And what a great journey it was. From the initial consultation to having my fixed retainer fitted I was subject to fantastic levels of care and professionalism. Would highly recommend!
I felt very informed throughout my experience - from initial consultation to final fitting of new crown.Being a nervous patient, I was made to feel at ease and was surprised at how quick and pain free the surgical procedure was.
I had composite bonding done by Hakim and I'm absolutely over the moon with my new teeth🥰 very professional & friendly staff. I felt so comfortable through the whole procedure. Highly recommended!
I would highly recommend Parrock dental & implant centre, I haven't finished my Invisalign treatment as yet but I am so pleased with the results so far. When I look back at my teeth before I can't believe the difference in just 12 months. I now love

...

smiling and am constantly complimented on my smile. Thank you Parrock dental, you are all wonderful and extremely professional at all times.

read more
Amazing experience from start to finish. Everyone is very helpful, professional and super friendly. I had Invisalign, fixed retainer and bonding on my top front 4 teeth and I couldn't be happier. Thank you Parrock Dental
The lovely dentist Nahla is the most understanding empathetic and caring dentist I have ever encountered. As a mother it is so difficult seeing your child in pain and thanks to Nahla she no longer has to deal with that. After going to other dentists

...

who wanted to wait it out even after months of my daughter being in pain, Nahla saw how much she was going through and took her pain away. Thank you so much for being the most amazing dentist ever!! So sad hearing you're leaving at the end of the month, truly no other dentist will be half as brilliant as you are!!

read more
Had implants done by Dr. Rik and Composite bonding by Dr. Belarbi. It involved a lot of appointments and the Parrock Dental Team were kind and professional all through the process. I am so happy with my results and can't stop smiling. I'd like to

...

thank the entire Parrock Dental team for giving me a better smile than I had. God bless you all

read more
Parrok dental is the best dental practice I have ever used. Very welcoming, friendly, and professional service. My implant with Dr. Rik was an amazing experience and pain free!!.100% recommend to anyone who is looking for a new dentist my process

...

was complete in three months start to finish couldn't recommend more highly!!!

read more
Amazing results with my treatment. I got my smile back.I got a leaflet through my letterbox advertising the invisalign treatment at Parrock's and I decided to come to Parrock Dental as I was having a lot of issues with wide, very noticeable gaps in

...

my teeth.This was affecting my confidence and when I met Ric and the dental team ,I was really surprised at how straightforward the treatment was and I am really pleased with the results. It has given me so much more confidence now.I am really happy with the results and I can't believe what's been achieved in such a short space of time, I wish I'd come to see Rik sooner.

read more