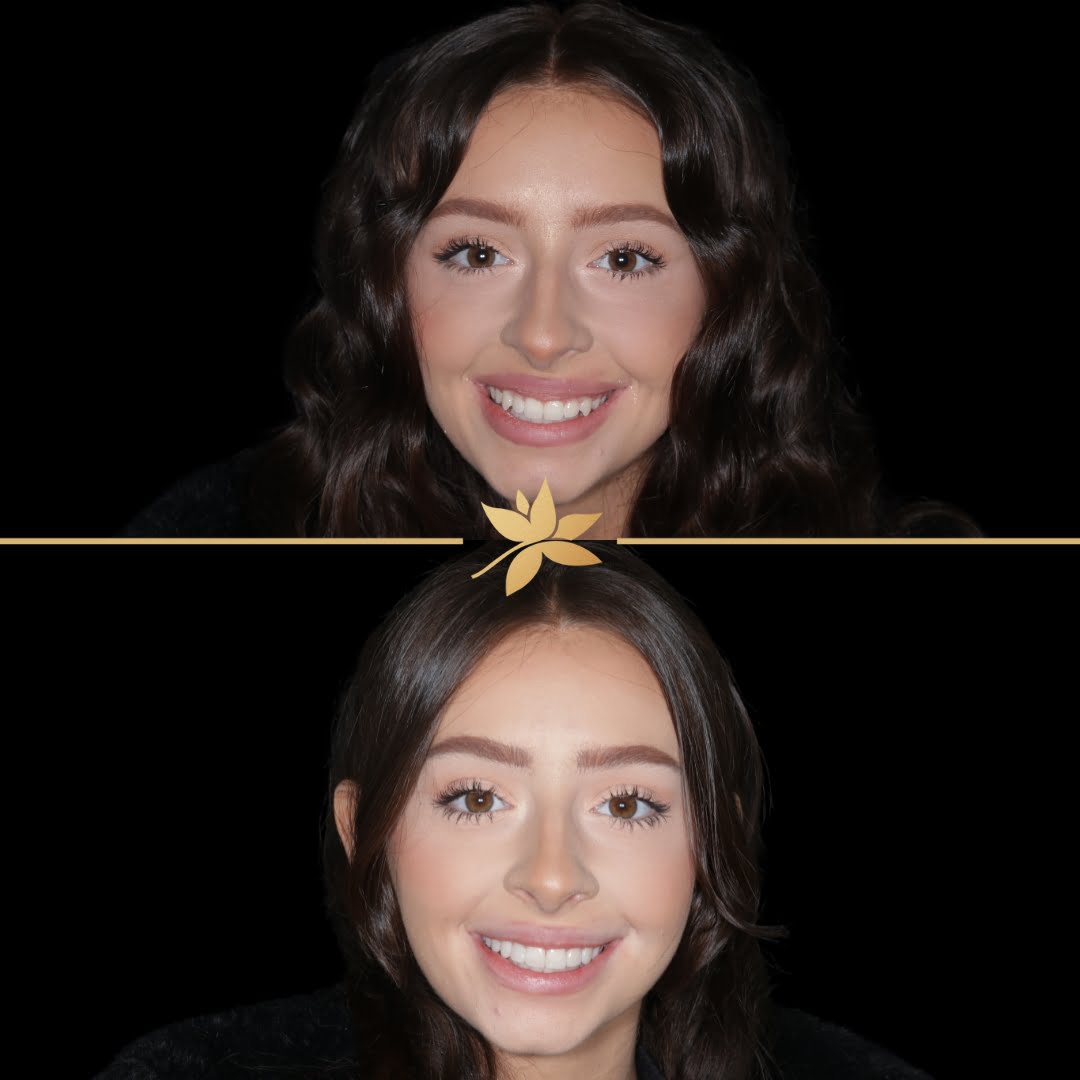 Are you looking for a perfect smile makeover?
COMPOSITE BONDING
FROM £180*
Treatment is completed in 1 session – only a couple of hours!
(Additional shorter review / polishing session often included)
*Terms and conditions apply. Limited spaces.
The cost for composite bonding can range from about £180 to £38

0

 per tooth depending on type of bonding and treating dentist.
★★★★★
5 Star Google Reviews
Book your FREE consultation for composite bonding today!
What is composite bonding at Parrock Dental & Implant Centres
Composite bonding or dental bonding is a painless cosmetic dental treatment which can be used to quickly change how your teeth look.
If there's something that you dislike about your teeth, then composite bonding can update the appearance to give you a dazzling new smile.
Patients throughout Kent are using composite bonding to help: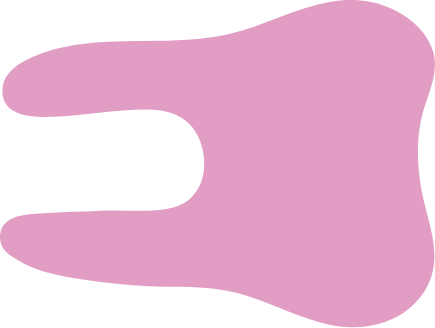 Cover up cracks or chips on teeth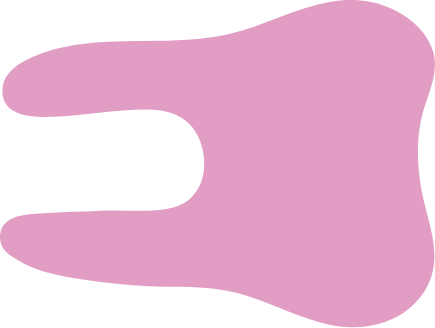 Smooth out uneven surfaces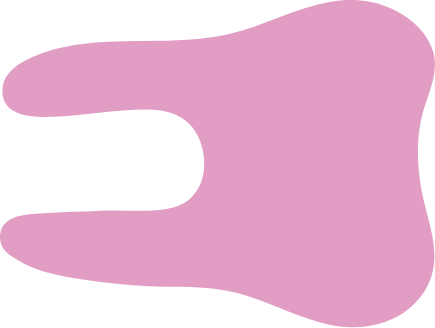 Close Small Gaps Between Teeth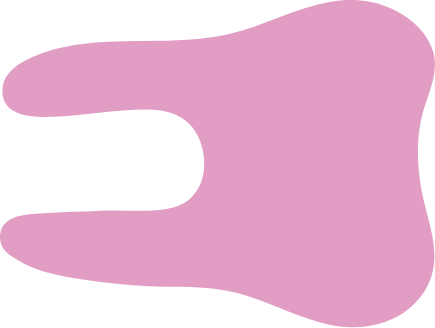 Brighten discoloured teeth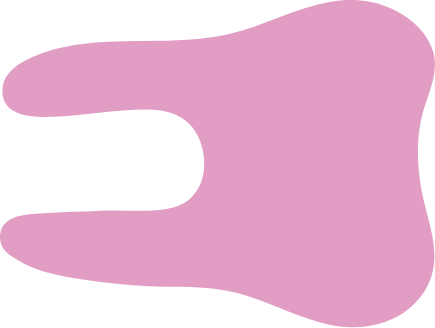 Change the shape of teeth
Why Choose Composite Bonding
at Parrock Dental & Implant Centres?
Composite bonding is a non-invasive way to get your smile looking its best. There are many reasons why composite bonding is proving to be a popular treatment throughout Kent:
Dental bonding is painless – there's no need for drills or injections.
Composite bonding gives you instant results.
Composite bonding is an affordable cosmetic dental treatment which can change how your teeth look and disguise things that you dislike about your teeth.
Dental bonding is a fast treatment – with most appointments taking about an hour. Several teeth may need more than one appointment.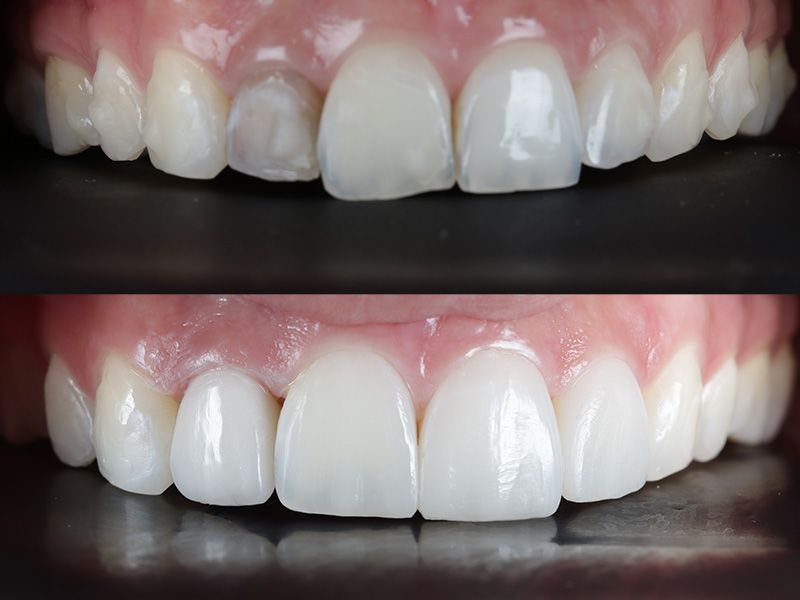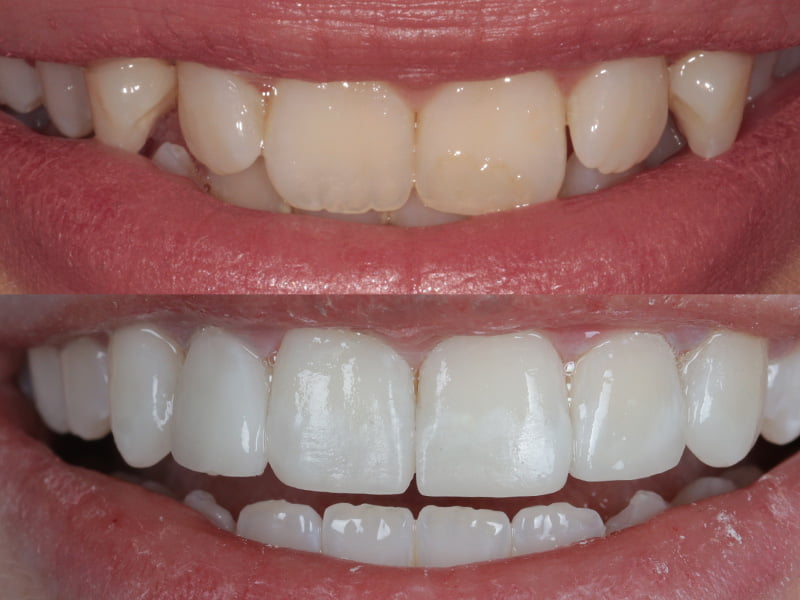 ★★★★★
5 Star Google Reviews
The cost of Bonding at Parrock Dental & Implant Centres?
Edge bonding from £180-380 per tooth depending on amount of bonding needed, technique and clinician.
Composite veneers from £500-650 per tooth depending on clinician
How does composite bonding work?
Designing Your Smile – Shape and Shade
At your first consultation, we will talk through what you want to change about your teeth. We will discuss the process for composite bonding and make sure that this treatment is suitable for your teeth.
The Treatment Process – Non-Invasive
Next, we'll apply the composite material to the teeth. This special resin is easily moulded on to your teeth to improve the shape, change the colour or disguise cracks and chips.
Once this is finished, we will apply a special blue light to harden and set the resin on to your tooth.
Your cosmetic dentist will then check the results and may end the treatment with a final polish to ensure that the tooth has a smooth finish.
Composite bonding usually takes about an hour, but if you are having more than one tooth treated you may require more time.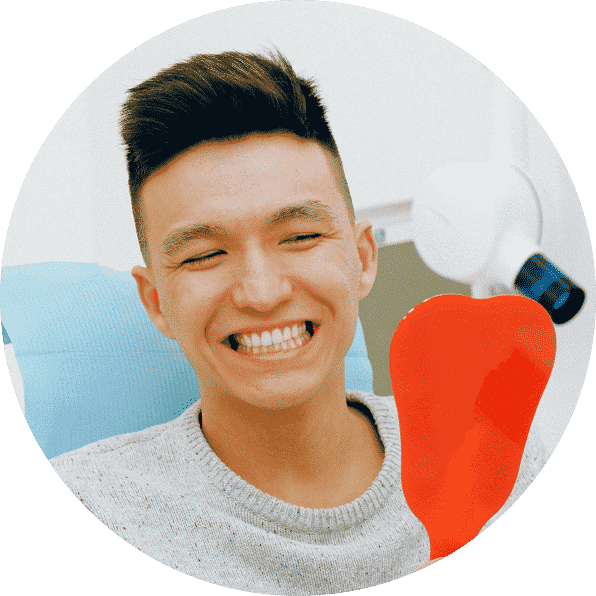 Get Started – Your Assessment
Your next step is to book a free, no obligation at our dental practice. We will take a look at your teeth and go through your treatment options and your suitability for composite bonding.
At your consultation
Discuss any concerns you have
Go through your suitable treatment options
Run through treatment fees and/or finance options
Agree on a treatment plan
Affordable treatment with
0% finance options available